Chocolate Chip Oatmeal Cookies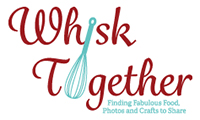 :
Mary Ellen P. Riley / Whisk Together
1 cup (16 Tb) unsalted butter, room temperature
1 cup (7 and ½ oz.) light brown sugar
½ cup (3 and ½ oz.) sugar
1 egg, room temperature
1 egg yolk, room temperature
1 Tb. vanilla extract
2 cups (8 and ½ oz.) all purpose flour
1 cup (3 and ½ oz.) old fashioned oats
1 tsp. baking powder
1 tsp. baking soda
1 tsp. kosher salt or ¾ tsp. table salt
3 cups (18 oz.) semisweet chocolate chip cookies
Preheat oven to 350 degrees if you are not going to freeze the cookie dough balls.
In a great big mixing bowl: beat the butter and sugars together with a mixer on medium.
Add egg, yolk and vanilla. Beat to combine. Scrape bowl.
In a medium bowl, whisk together the dry ingredients: flour, oats, baking powder, baking soda and salt.
Add dry ingredients to the wet ingredients slowly and mix until combined.
Add chocolate chips and stir in.
Drop cookies onto silicone mat, parchment or well-greased cookie sheets. Large cookies will be ¼ cup of dough, smallest cookies will be 2 tsp. in size. I use a tablespoon cookie scoop. From frozen, my cookies take 9 minutes - sometimes they need another 30 seconds after that.
Freezer in the freezer for 1 hour in balls. Then, store in freezer bag for later use if not baking immediately.
Or, Bake cookies 8-12 minutes depending on their size. They will be light golden brown with darker edges.
Transfer cookies to cooling rack.
Recipe from King Arthur Flour
To get eggs at room temperature faster, pour hot tap water on top of them in a bowl. Eggs will be room temperature in about 15 minutes.
Recipe by
Whisk Together
at http://www.whisktogether.com/2015/03/09/chocolate-chip-oatmeal-cookies-grilling-freezer-meals/