Paleo Swirly Crustless Quiche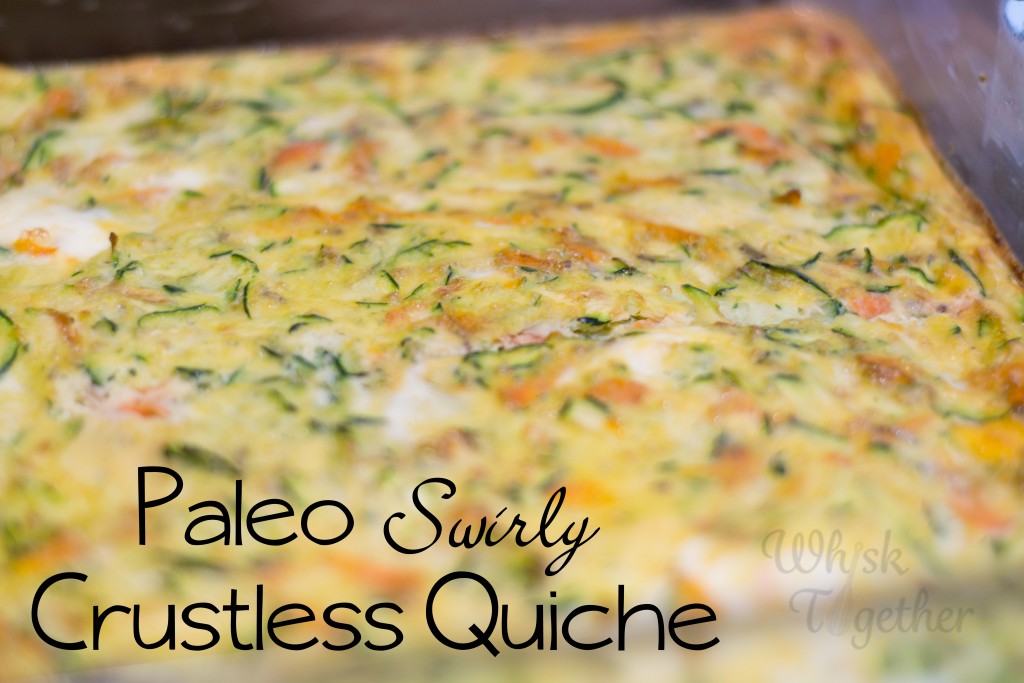 :
Mary Ellen P. Riley / Whisk Together
coconut oil spray, butter or bacon grease
1 large zucchini, shredded
2 large carrots, shredded
1 tsp. fresh rosemary (1/2 tsp. dried rosemary), chopped
½ tsp. salt
12 eggs
Preheat oven to 375 degrees.
Spray a 9x9" pan or 9" deep dish pie plate with coconut oil or rub with butter or grease.
Layer the shredded zucchini on some paper towels and gently fold to strain out some of the liquid.
Add strained zucchini and carrots to the pan.
In a large bowl, whisk together the rosemary, salt and eggs.
Add mixture to the pan. Swirl the vegetables throughout with a fork.
Bake 35-45 minutes. Cool slightly and serve warm.
If freezing, bake and cool completely. Wrap in plastic wrap and store in a ziplock freezer bag.
Recipe by
Whisk Together
at http://www.whisktogether.com/2015/03/20/paleo-swirly-crustless-quiche/