Greek Yogurt Lemon Mousse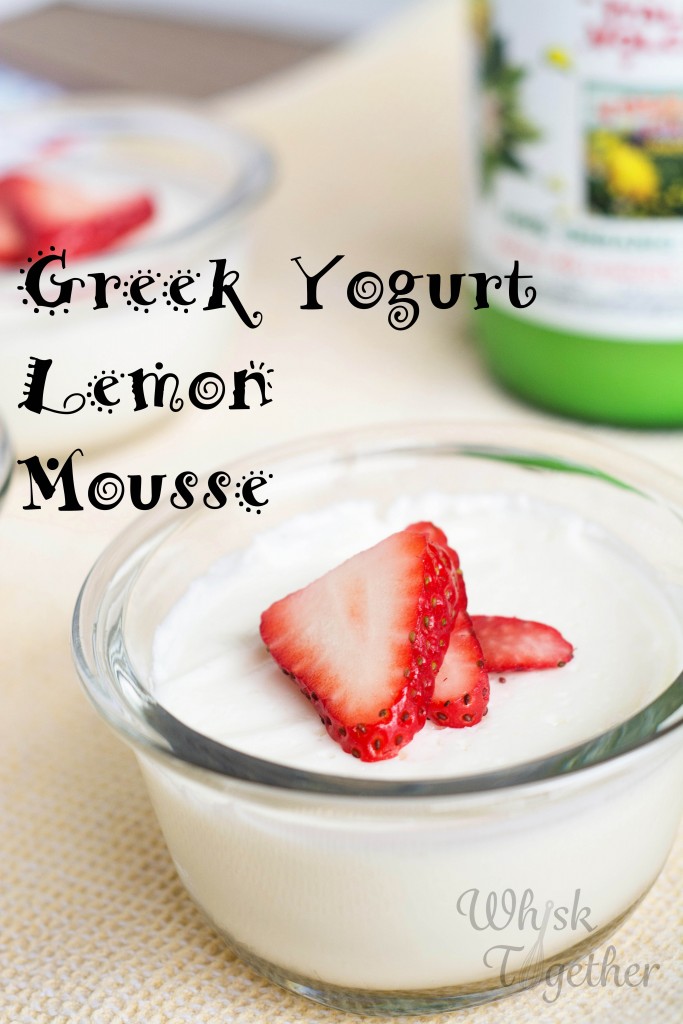 :
Mary Ellen P. Riley / Whisk Together
½ cup lemon juice, freshly squeezed or bottled (without preservatives)
.25 oz. (1 packet) powdered unsweetened gelatin (Knox is a popular brand)
⅔ cup sugar or sugar substitute
2 cups nonfat or low fat Greek yogurt
berries, optional
Have ready your 4 ramekins, 4 small bowls or 4 short glasses for the mousse.
Off the heat, pour the lemon juice into a medium sized pot or sauce pan. Sprinkle the gelatin powder over the lemon juice. Wait about 3-5 minutes.
Sprinkle sugar into the lemon juice and whisk together.
Turn the burner onto medium heat. Continue to whisk the mixture together often until the sugar dissolves and the juice is mostly clear. This will take about 5 minutes.
Take the pot off the stove. Whisk in the Greek yogurt. Now divide the mousse between the bowls. Cover with plastic wrap and store in the fridge for at least 2 hours. You can make this the night before a party.
Add berries and eat!
Recipe adapted from Sprinklebakes.com
Recipe by
Whisk Together
at http://www.whisktogether.com/2015/04/23/greek-yogurt-lemon-mousse/