Super Fun Ice Cream Cones & Book Review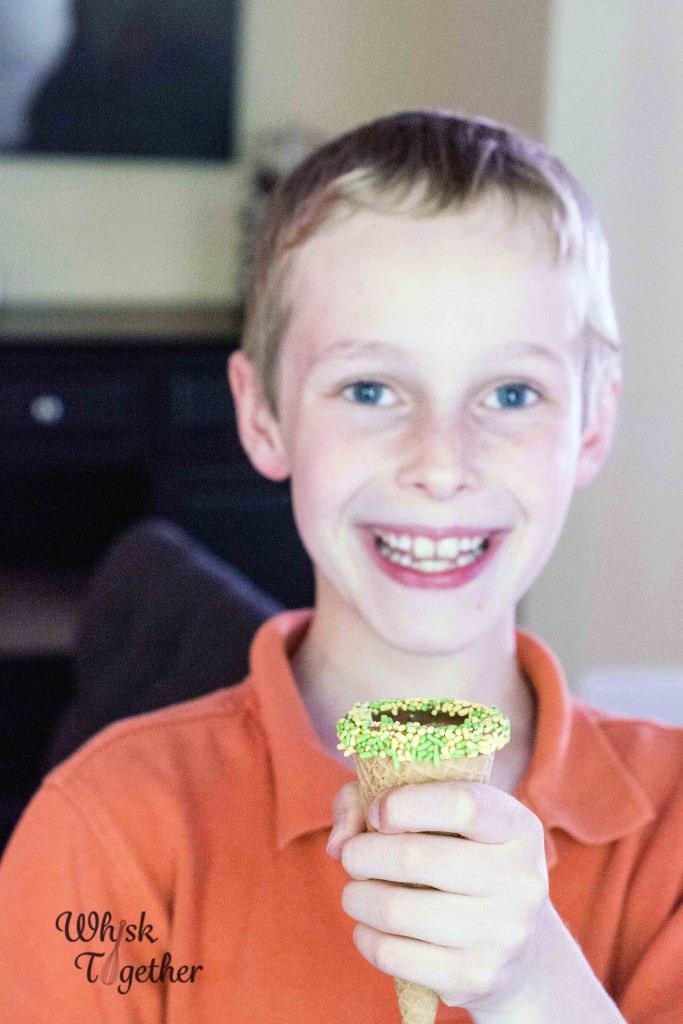 :
Mary Ellen P. Riley / Whisk Together
6 sugar ice cream cones
½ cup milk chocolate chips
1 teaspoon vegetable oil, canola oil or coconut oil
½ cup sprinkles in a shallow dish
Lay out a large sheet of wax paper and sugar cones.
In a microwave safe bowl, heat the chocolate chips and oil in 30 second intervals. Stir until melted. Stop heating once most, but not all, of the chocolate chips are melted. The remaining few should start to melt. (This will help prevent seizing or burning)
Dip the sugar cones into the melted chocolate. Twirl off the excess chocolate.
Dip the cones into the sprinkles.
Stand cones upside down (sprinkle side down) on the wax paper.
Dry for about 1-2 hours, or until the chocolate is solid. Store in an air-tight bag.
Recipe by
Whisk Together
at http://www.whisktogether.com/2015/06/08/super-fun-ice-cream-cones-book-review/