Chocolate Stuffed Strawberries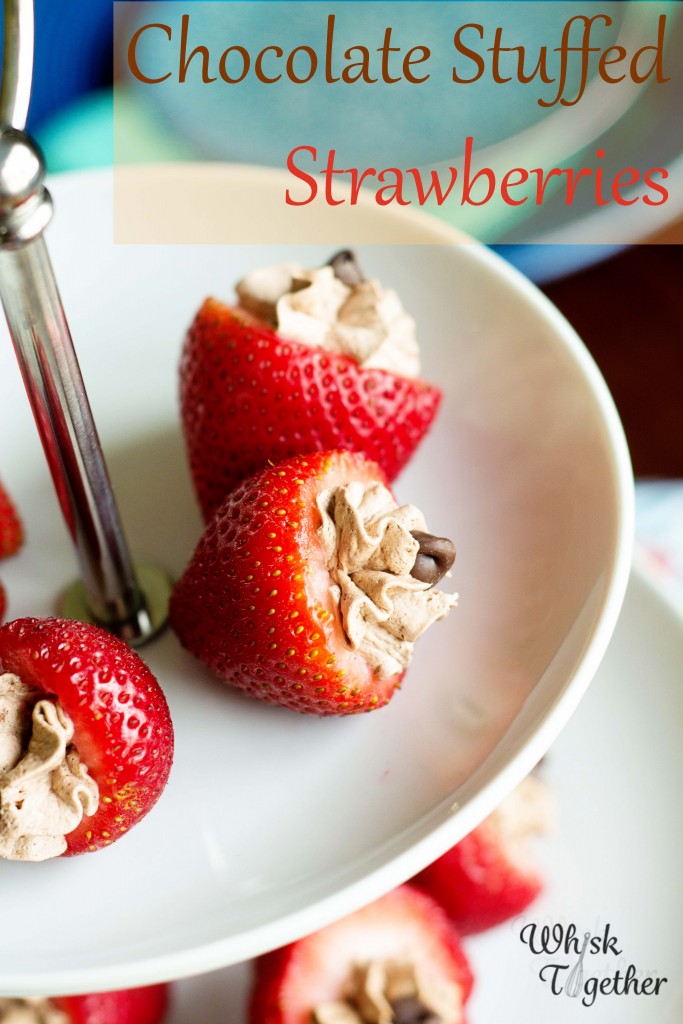 :
Mary Ellen P. Riley / Whisk Together
1 pound strawberries, washed and hulled
1 cup whipping cream
½ cup powdered sugar
2 Tb. cocoa powder (Dutch process preferred. Natural will work)
2 Tb. chocolate chips
Lay out the strawberries on paper towels if they are still a little wet. This will draw away their moisture.
Sift the powdered sugar and cocoa together into a large bowl or mixing bowl.
Add whipping cream. Start on low to mix and then increase to high speed until the whipped cream forms soft peaks.
Put into a icing bag or ziplock bag with the corner trimmed off. Pipe into the strawberries and top with a chocolate chip. Keep chilled.
For the whipped cream, I used my 1M Wilton tip to pipe it. But a ziplock bag will work just as well.
Recipe by
Whisk Together
at http://www.whisktogether.com/2015/07/18/chocolate-stuffed-strawberries/