Green Peanut Butter Chia Smoothie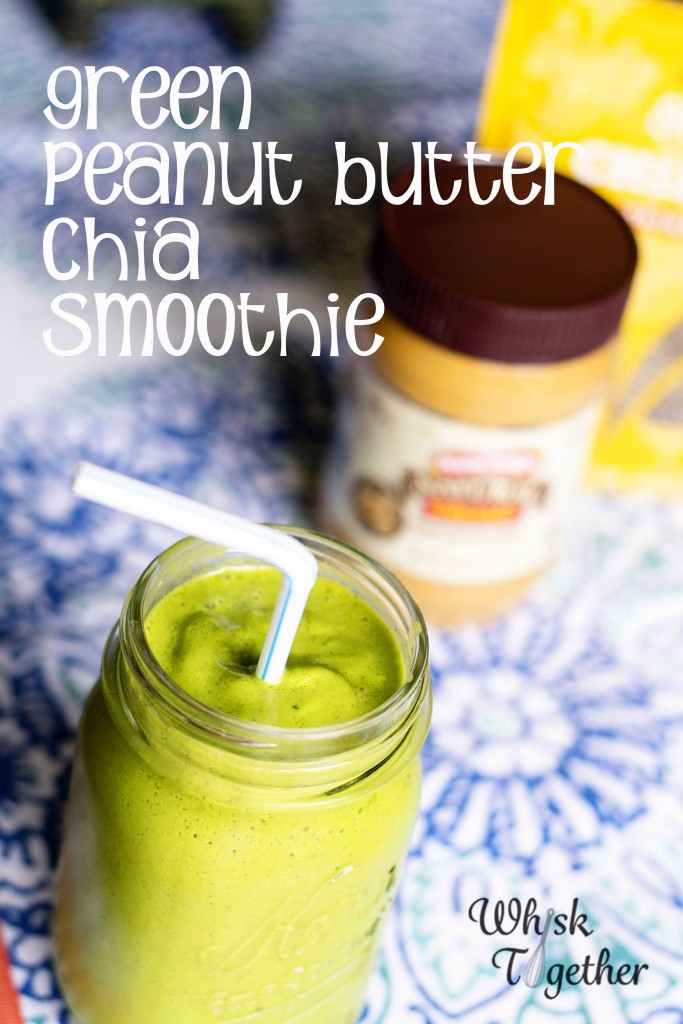 :
Mary Ellen P. Riley / Whisk Together
1 cup almond milk or unsweetened vanilla almond milk
1 banana
½ cup plain or vanilla Greek yogurt (optional)
1 Tb. peanut butter
1 Tb. chia seeds
2 cups spinach
ice cubes to taste (more for colder smoothies)
Add the ingredients to the blender in the order stated. Blend until smooth. Smaller powered blenders may need to stop and push down the ice and/or stir the spinach.
Recipe by
Whisk Together
at http://www.whisktogether.com/2015/08/19/green-peanut-butter-chia-smoothie/