Individual Power Oatmeal Breakfast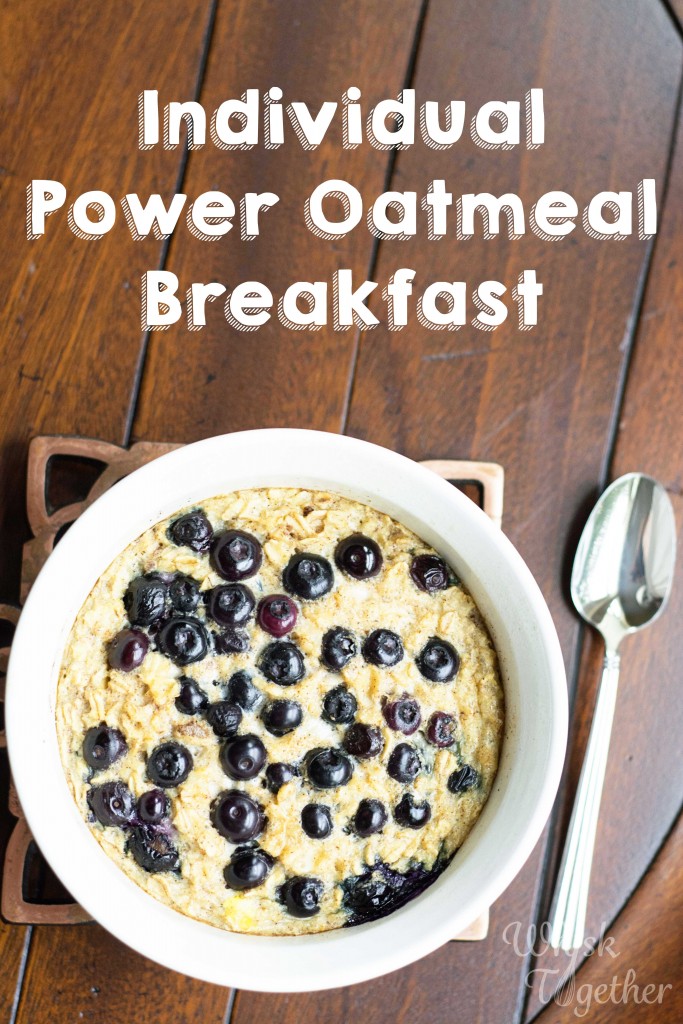 :
Mary Ellen P. Riley / Whisk Together
½ cup blueberries or fruit of your choice, fresh or frozen
½ cup old fashioned oats
¼ tsp. ground cinnamon
¼ tsp. baking powder
dash of salt
½ cup milk
1 egg, slightly beaten
½ tsp. vanilla extract
1 Tb brown sugar (or more)
⅛ cup chopped walnuts, pecans, etc. (optional)
Preheat oven to 375 degrees. Spray a small 2 cup ceramic baking dish (or Corningware) with cooking spray. Sprinkle half the blueberries on the bottom.
In a bowl, whisk together the dry stuff: oats, cinnamon, baking powder, and salt.
Add to the same bowl the wet stuff: milk, egg and vanilla. Stir to combine.
Pour into the baking dish. Top with remaining blueberries and nuts if desired.
Bake for 20-25 minutes. The center should be set and not jiggly. Sprinkle with brown sugar on top.
Recipe by
Whisk Together
at http://www.whisktogether.com/2015/09/15/individual-power-oatmeal-breakfast/