Individual Squash Mac and Cheese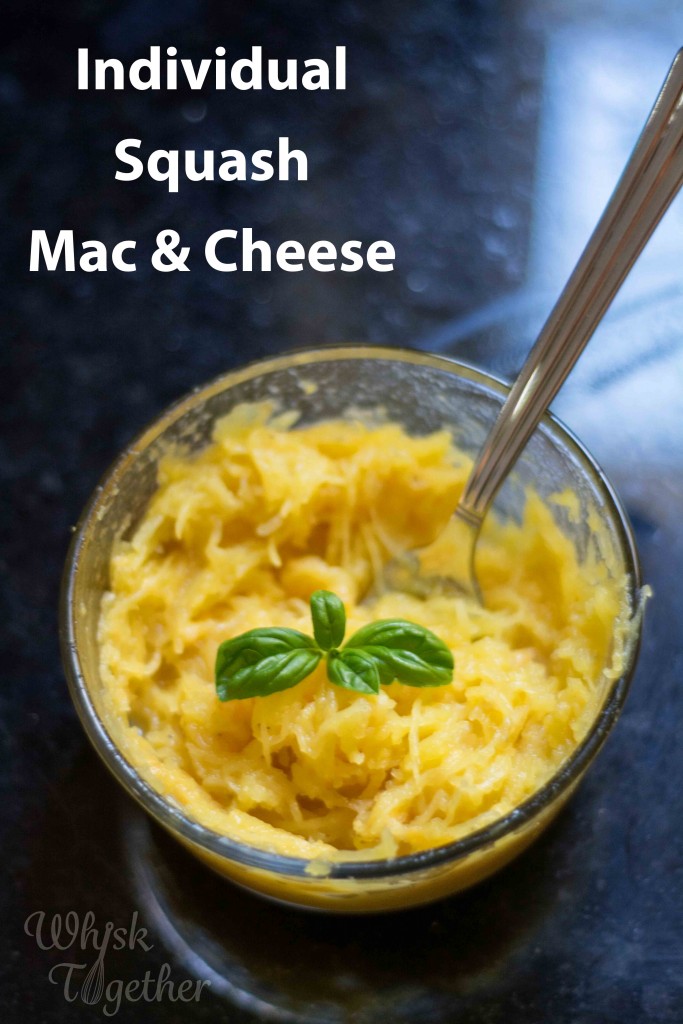 :
Mary Ellen P. Riley / Whisk Together
1 cup roasted spaghetti squash
1 Tb. milk
¼ cup shredded sharp cheddar cheese
1-2 Tb. shredded Parmesan cheese
salt and pepper
¼ tsp. onion powder
¼-1/2 cup baby spinach (optional)
In a microwave safe bowl, add the spaghetti squash.
Pour in a splash of milk (about a tablespoon).
Sprinkle cheese on top.
Sprinkle salt, pepper and onion powder.
Stir in baby spinach.
Microwave covered and on high for 30 seconds. Stir. Microwave for another 30 seconds if cheese needs to melt more. Mac and Cheese is ready once cheese is melted and the squash is hot.
Top with more Parmesan cheese if you like.
Recipe by
Whisk Together
at http://www.whisktogether.com/2015/11/10/individual-squash-mac-and-cheese/