Sweet Potato Carrot Soup & Thanksgiving Menu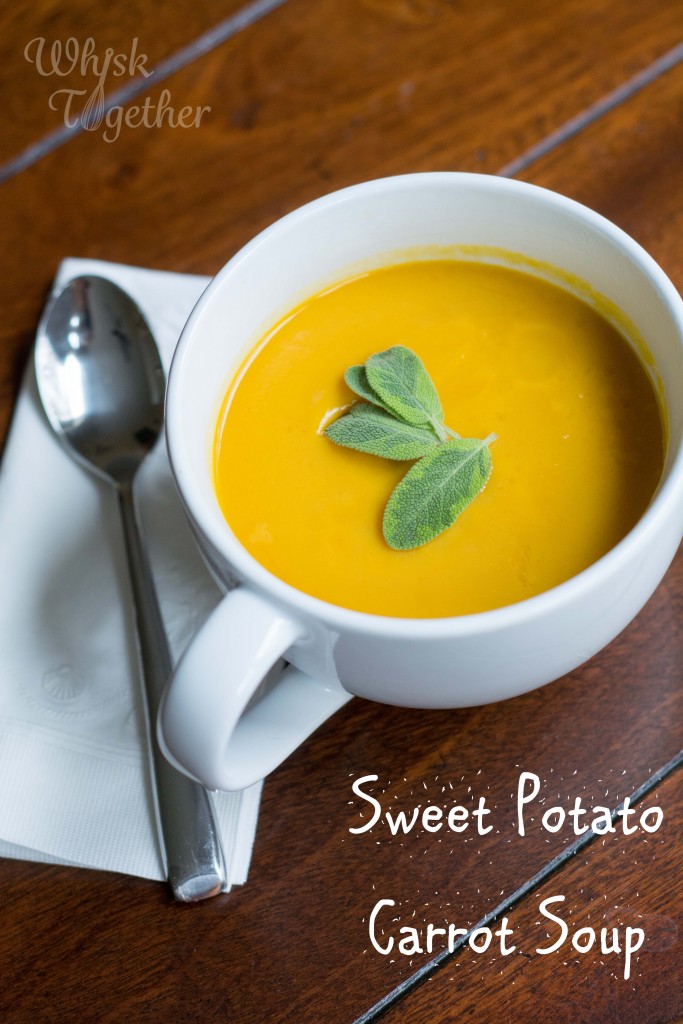 :
Mary Ellen P. Riley / Whisk Together
¼ onion, peeled
½ Tb. olive oil
1 sweet potato, baked
½ apple, seeds or no seeds
1 carrot, cut into four pieces (or 5 baby carrots)
1 and ½ cups chicken or vegetable broth
salt and pepper to taste
For a Blender: In the microwave, cook the onion and oil together for about five minutes. Stir once or twice.
Put the rest of the ingredients into the blender.
Turn the machine on 1. Work the blender up to maximum 10 and blend for 5-6 minutes. The soup will steam when finished. Salt and pepper to taste
For No Blender: in a medium pot or Dutch oven, cook the onion and oil over medium heat for about 5 minutes.
Add a diced apple and carrots. Saute another 8-10 minutes.
Add the baked sweet potato (or add one raw with the apple and carrots finely diced). Add the broth. Bring to a boil. Simmer for 10-15 minutes. Blend in a blender or use an immersion blender to puree until smooth.
Salt and pepper to taste.
Recipe adapted from Vitamix
Recipe by
Whisk Together
at http://www.whisktogether.com/2015/11/24/sweet-potato-carrot-soup-thanksgiving-menu/