North African Beef Stew & Book Review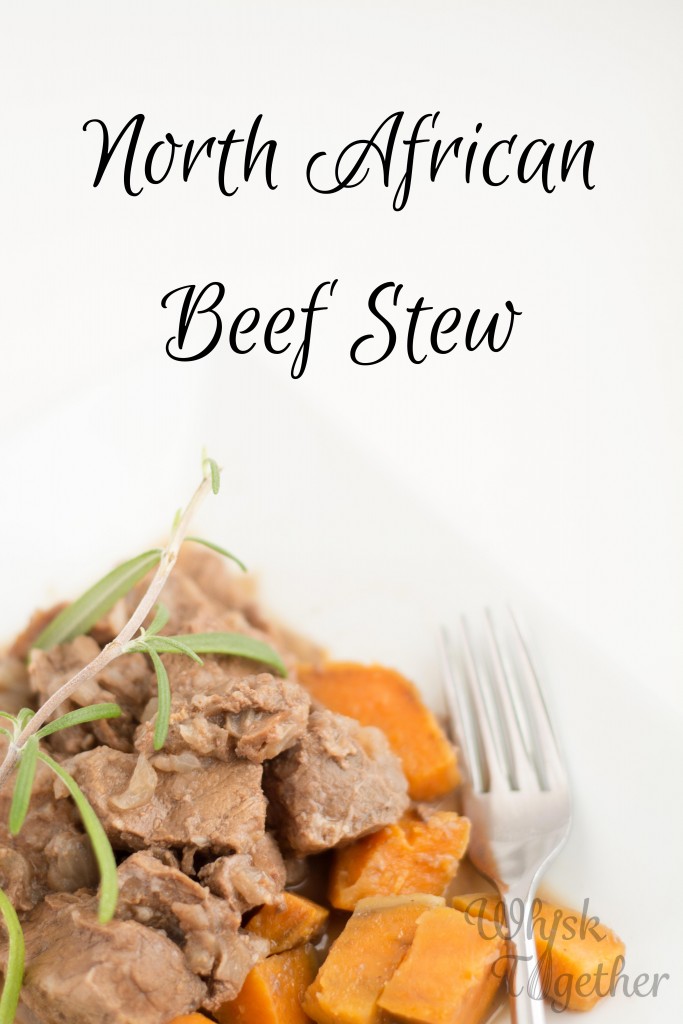 :
Mary Ellen P. Riley / Whisk Together
2 onions, chopped fine
4 garlic cloves, minced or pressed
¾ tsp. ground coriander
½ tsp. ground cinnamon
¼ tsp. ground cloves
⅛ tsp. cayenne pepper
1 tsp. olive or canola oil
2 cups chicken broth (or 4 cups for mashed potatoes)
salt and pepper
2 lbs. beef stew meat or boneless chuck eye roast in 1 and ½" pieces
1 and ½ pounds sweet potatoes, peeled and 1" pieces (or use russet if family doesn't like sweet)
In a medium microwave safe bowl: add the onion, garlic, spices and oil. Nuke that for 5 minutes on high. Stir every once in a while.
Into a 4-7 qt. slow cooker: put the onion mixture, broth, ½ tsp. salt and meat.
Into a foil packet: add the potatoes. Put the packet on top of your meat.
Cook 9-11 hours on low or 6-8 hours on high.
Option one: Serve potatoes and beef separately.
Option two: Dump the potatoes into the beef slowly and stir.
Option three: Remove a cup or two of the potatoes from the foil packet and mash them with a masher. Add the mashed potatoes and whole potatoes into beef. Heat for about 15 minutes or until everything is warm.
Add salt and pepper as needed and serve warm!
Recipe adapted from America's Test Kitchen "Healthy Slow Cooker Revolution"
Recipe by
Whisk Together
at http://www.whisktogether.com/2015/12/08/north-african-beef-stew-book-review/