Chili Brown Sugar Pork Tenderloin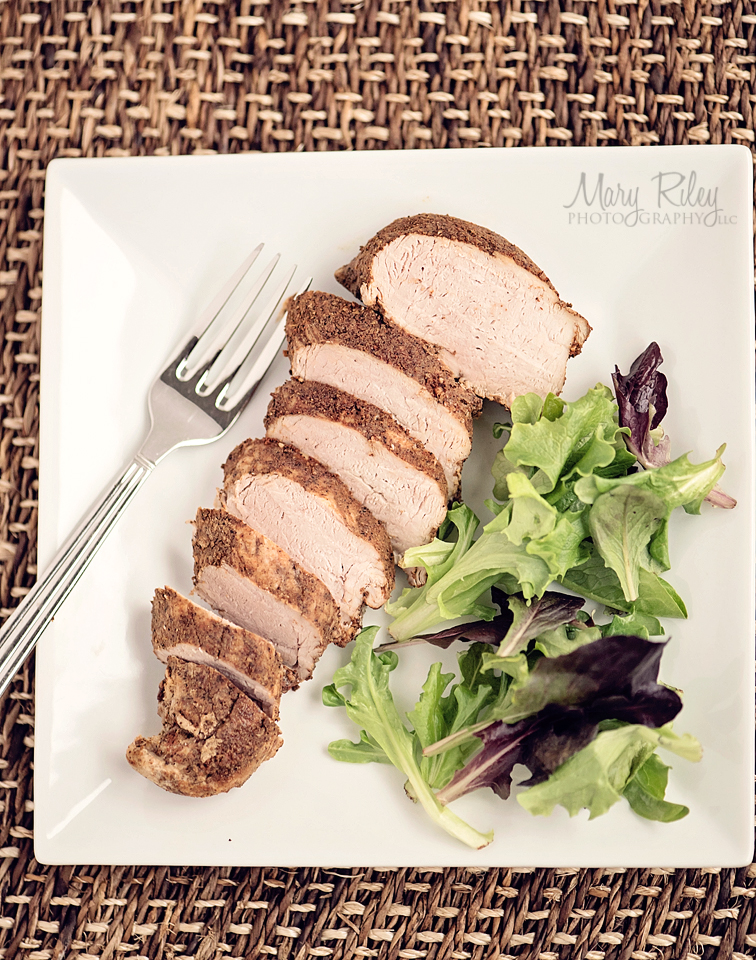 :
Mary Ellen P. Riley / Whisk Together
1 Tb. grapeseed or olive oil.
1 pork tenderloin
1 Tb. chili powder
1 Tb. brown sugar
1 tsp. smoked paprika
⅛ tsp. ground cinnamon
1-2 cloves of garlic, minced or 1-2 tsp. of garlic powder
salt and pepper to taste (I start out with ½ tsp. kosher salt and ¼ tsp. freshly ground black pepper)
For OVEN: Preheat oven to 350 degrees. Preheat a cast iron skillet or oven proof skillet with the oil to medium heat.
Trim the silver skin from the pork tenderloin. You will see a sheet of bluish silvery stuff. Simply trim with a sharp knife. Cut the tenderloins in half for faster cooking or cut into medallions for an even faster cooking time.
Now that the tenderloin is prepped, wash your hands. You just touched raw meat! :-)
In a small bowl, combine the spices. Rub them all over the pork tenderloin.
Add the pork to the skillet and brown on all sides - about 5 minutes.
Put the skillet into the oven and bake for about 20-30 minutes. Depends on if you cut the pork into a half or medallions. The pork is done once it reaches 140 degrees. It may be slightly pink in the middle even though it has reached that temperature. Clear juices will run through and most of it will be grey.
Serve warm. Salt and pepper to taste.
FOR INSTANT POT: Skip the oil. Make sure the silver skin is trimmed. Cut the pork in half. Rub the seasonings onto the pork.
Add 1 and ½ cups water or chicken broth to the instant pot. Place pork on top and cook on high pressure for 15 minutes. Valve should be sealed.
Quick release the valve. Remove pork and serve warm.
I usually double this recipe and we have leftovers the next day for lunch.
Recipe by
Whisk Together
at http://www.whisktogether.com/2016/03/07/chili-brown-sugar-pork-tenderloin/