Homemade Honey Roasted Peanut Butter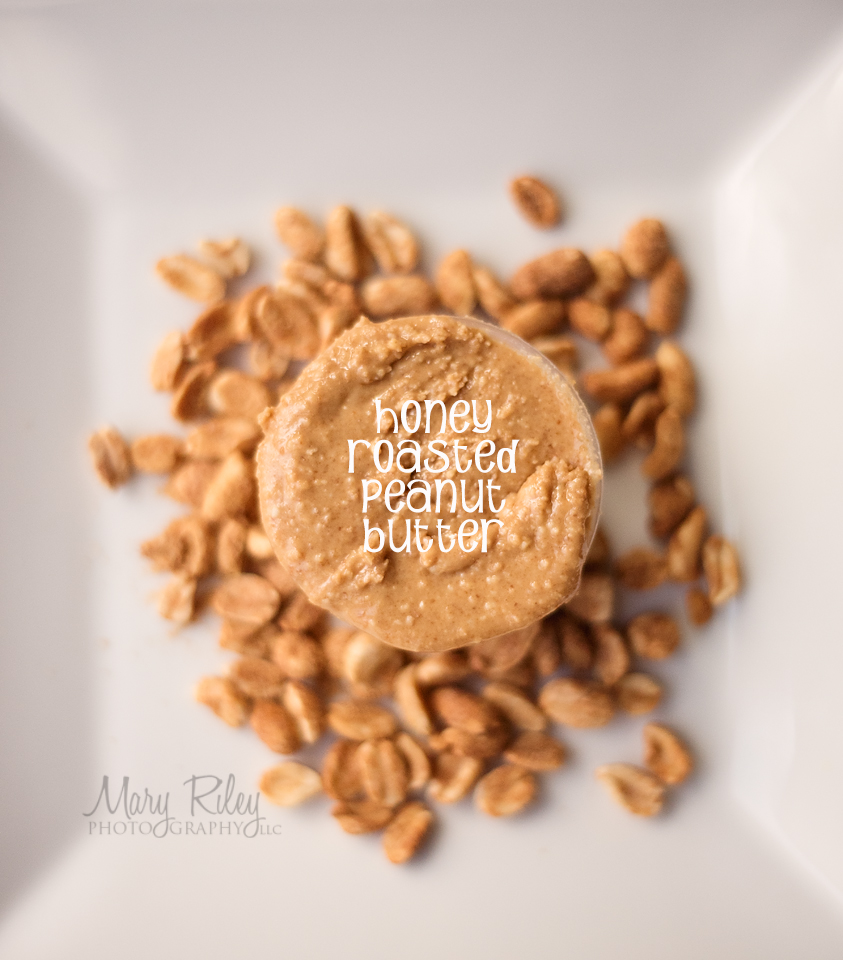 :
Mary Ellen P. Riley / Whisk Together
Serves:
1 and ¾ cup peanut butter
3 cups unsalted roasted or honey roasted peanuts
Optional: peanut oil, honey, salt
Put the nuts into your food processor or high speed blender like Vitamix.
For the food processor: turn the machine on for 1 minute. Scrape the sides down if necessary. Run the machine for 1 more minute. Scrape the sides down. Run the machine for just 1 last minute. During this last minute, add a tablespoon of peanut oil or drizzle of honey or ¼ tsp. of salt if you wish. The peanut butter will be soft, thick and glossy.
For the Vitamix, turn the machine to 1. Slowly, turn the machine up to 10. Use the tamper to press the peanuts towards the blades. In about 1-2 minutes, you will have yummy creamy peanut butter! Once the peanut butter becomes smooth and the blades move freely, turn off the machine. Scoop out with a scraper.
Recipe by
Whisk Together
at http://www.whisktogether.com/2016/03/28/homemade-honey-roasted-peanut-butter/