Fun Brunch Ideas: Breakfast Sundae & To Die for Blueberry Muffins | Book Review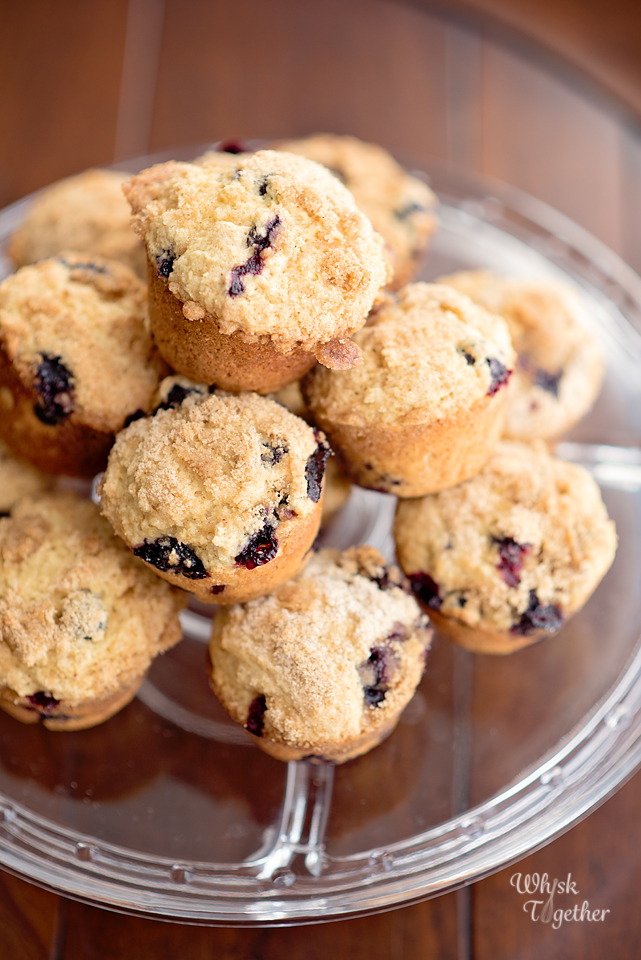 :
Mary Ellen P. Riley / Whisk Together
Serves:
18 muffins and 3 sundaes
Muffin: 3 cups AP flour or white whole wheat or mix of the two
1 cup sugar
1 tsp. salt
4 tsp. baking powder
⅔ cup vegetable oil or applesauce or mix of the two
2 eggs
⅔ cup milk
2 cups fresh blueberries (or frozen)
Sundae:
3 cups favorite Greek yogurt (we've used lemon and vanilla)
1 and ½ cups fresh berries
1 and ½ cups granola
Muffins - Preheat oven to 400 degrees.
Spray 18 muffin cups with baking spray or use muffin/cupcake liners.
In a great big bowl mix the dry stuff: flour, sugar, salt and baking powder. Take about 2 Tb. of the mixture and toss with the blueberries to coat them.
In a medium bowl, mix the wet stuff: oil, eggs and milk.
Add the wet to the dry and stir until barely combined. Add the flour coated blueberries and stir gently.
Divide the muffin batter among 18 muffin cups. Fill to about ¾ full. Top with crumble topping which should fill the well completely. Pat down gently.
Bake 18-20 minutes. A toothpick should come out cleanly. Remove and cool on cooling racks. remove muffins from the pan after 10 minutes to prevent further cooking.
Breakfast Sundae: Layer the yogurt, berries and granola in plastic wine cups, or ramekins, or clear plastic cups.
Crumb Topping:
Mix ⅔ cup brown sugar, ¼ tsp. ground cinnamon, and ¼ cup flour.
Add 2 Tb. cold butter cut into pieces. Toss together and use fingers to make into coarse crumbs.

Muffin recipe adapted from http://allrecipes.com/recipe/6865/to-die-for-blueberry-muffins/
Recipe by
Whisk Together
at http://www.whisktogether.com/2016/06/27/fun-brunch-ideas-breakfast-sundae-to-die-for-blueberry-muffins-book-review/