Pot Roast & Instant Pot Recipes | I Have Made So Far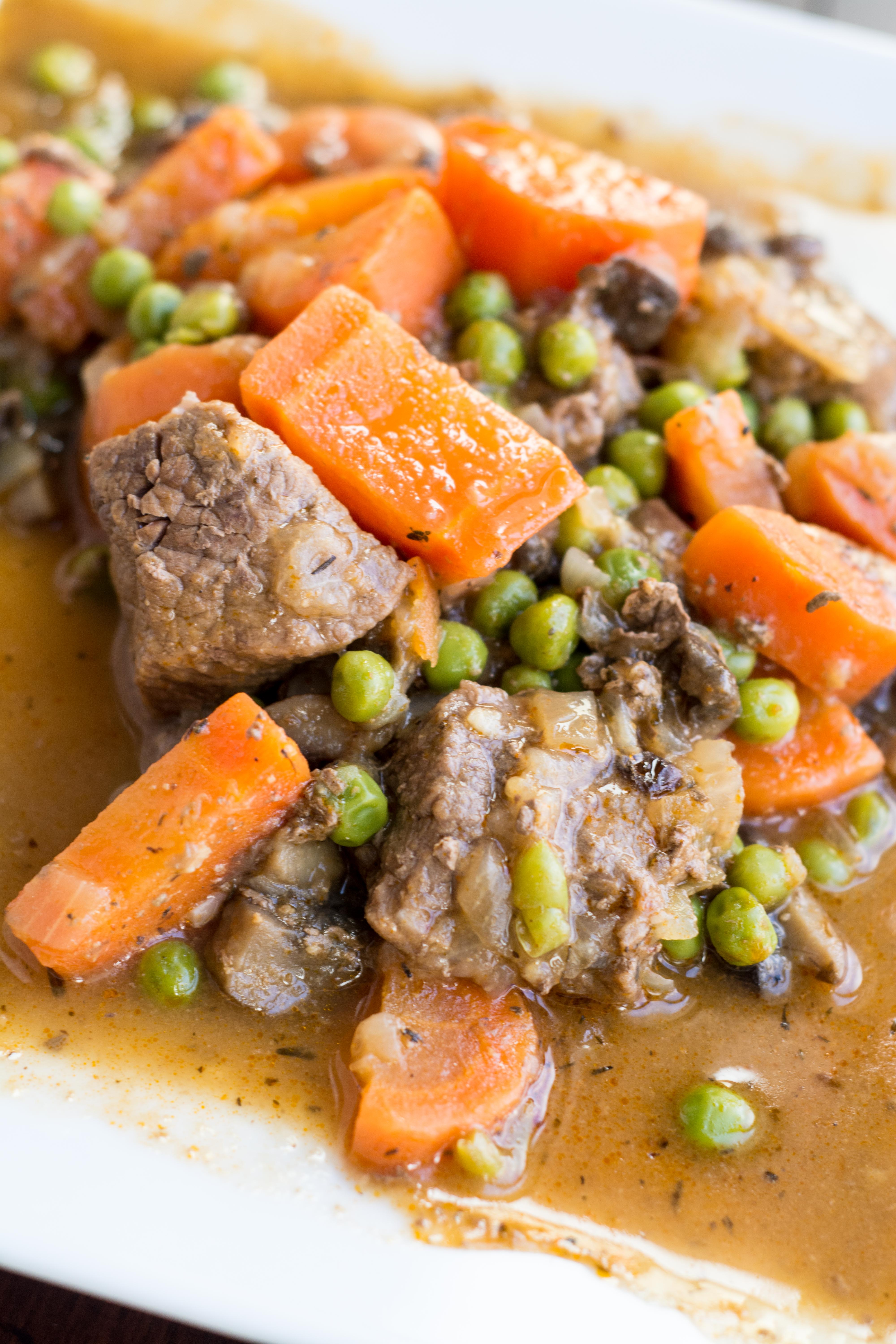 :
Mary Ellen P. Riley / Whisk Together
1 Tb. olive oil
3 lb. chuck roast (I have used bottom round and top round too), trimmed of fat
1-2 onions, quartered
1 carrot, 1" pieces (or I use 1 cup baby carrots)
1-2 celery ribs, 1" pieces
2 cloves garlic, minced or pressed
1 Tb. tomato paste (freeze the rest for later)
1 bay leaf
1 sprig of thyme or 1 tsp. dried thyme
1 tsp, kosher salt
½ tsp. ground black pepper
1-2 russet potatoes or red potatoes, 1" chunks (optional)
1 cup water or beef broth or chicken broth
½ cup frozen peas (optional)
Put your oil in the instant pot and hit "sauté". Once hot, trim the meat on all sides. Turn machine off.
Add the rest of the ingredients (except peas) into the pot. Seal the pot and make sure the toggle is on "seal" instead of "vent."
Put the machine on "Beef" or use "Manual" and cook on high pressure for 70 minutes.
Once finished, vent using the quick release method.
If you want to add peas, simply add them now and close the lid. They will cook in the pot for 10 minutes.
Serve warm and eat!
Recipe by
Whisk Together
at http://www.whisktogether.com/2016/07/17/pot-roast-instant-pot-recipes/