Chocolate Cream Cheese Dip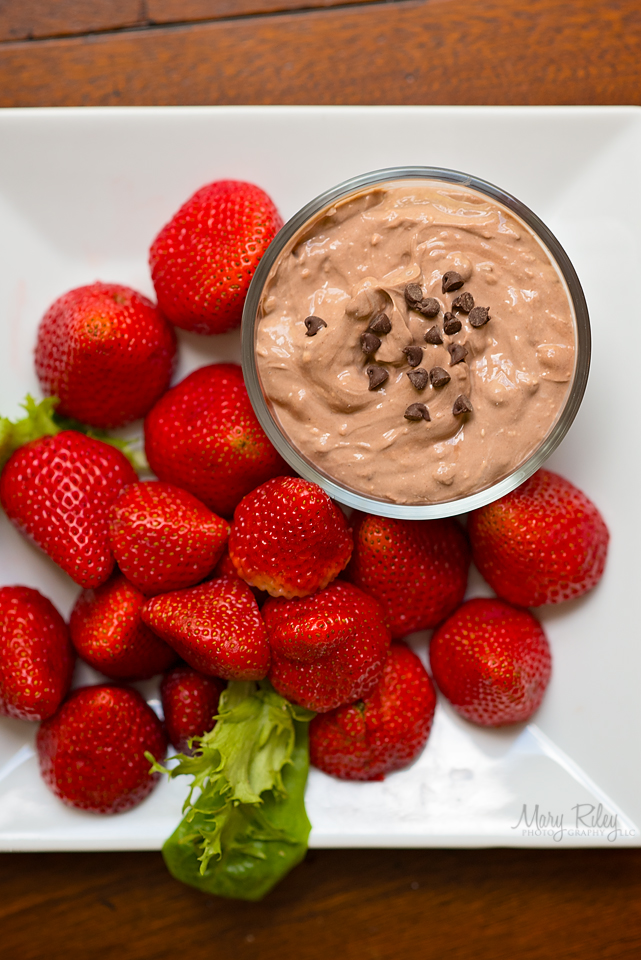 :
Mary Ellen P. Riley / Whisk Together
4 ounces cream cheese or neufschetal cheese (like cream cheese but fewer calories)
⅔ cup plain Greek Yogurt
2 T unsweetened cocoa powder (baking cocoa powder)
6 T powdered sugar
2 T mini chocolate chips
In a medium bowl, allow the cream cheese to sit and come to room temperature. Or, put the cream cheese in a microwave safe bowl for about 30 seconds to soften.
Add everything except the mini chocolate chips and mix with a fork until well combined.
Top or stir in chocolate chips.
Serve with strawberries, graham crackers, pineapple, kiwi or bananas.
Recipe by
Whisk Together
at http://www.whisktogether.com/2017/06/02/chocolate-cream-cheese-dip/