Healthy Orange Julius Smoothie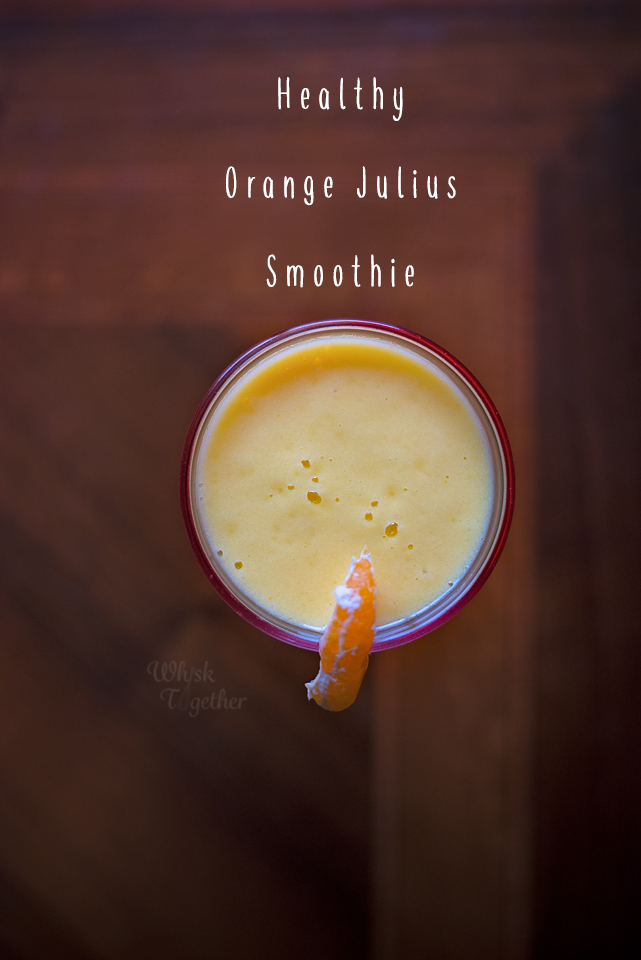 :
Mary Ellen P. Riley / Whisk Together
Serves:
2 large smoothies
2 large oranges
1 cup almond milk (I used vanilla unsweetened)
1 cup mango, frozen or fresh
3 packets of Stevia
2 tsp. powdered egg whites (I use this to make royal icing; it is optional)
1 tsp vanilla extract
1 cup crushed ice
Wash the outside of the oranges with soap and water. Peel the oranges and place the segments in the blender.
Keep the peel! Place a 1" square of the orange peel into the blender.
Place the rest of the ingredients into the blender in the order given. If you are using large frozen chunks of mango, I usually microwave this for 30 seconds in order to give the blender a break.
Blend until smooth.
Enjoy!
Recipe by
Whisk Together
at http://www.whisktogether.com/2017/11/13/healthy-orange-julius-smoothie/