Banana Pumpkin PB Smoothie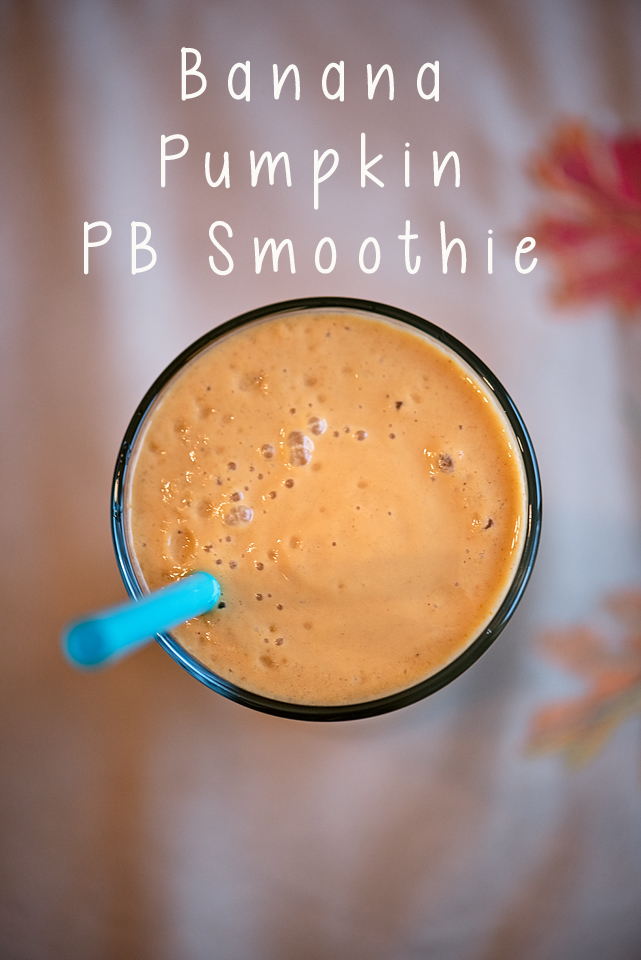 :
Mary Ellen P. Riley / Whisk Together
½ banana
½ cup pumpkin (from can)
4 Tb. powdered peanut butter (or 2 Tb. peanut butter)
1 cup unsweetened almond milk
½ or 1 tsp. ground cinnamon
1 Tb. honey or 1-2 packets of Stevia
5-6 ice cubes
Add everything to the blender in the order provided. Ground cinnamon is something some people love a lot or just want in the background as a flavor so I give a range.
Blend until combined.
Recipe by
Whisk Together
at http://www.whisktogether.com/2018/11/15/banana-pumpkin-pb-smoothie/