Slow Cooker Pulled BBQ Chicken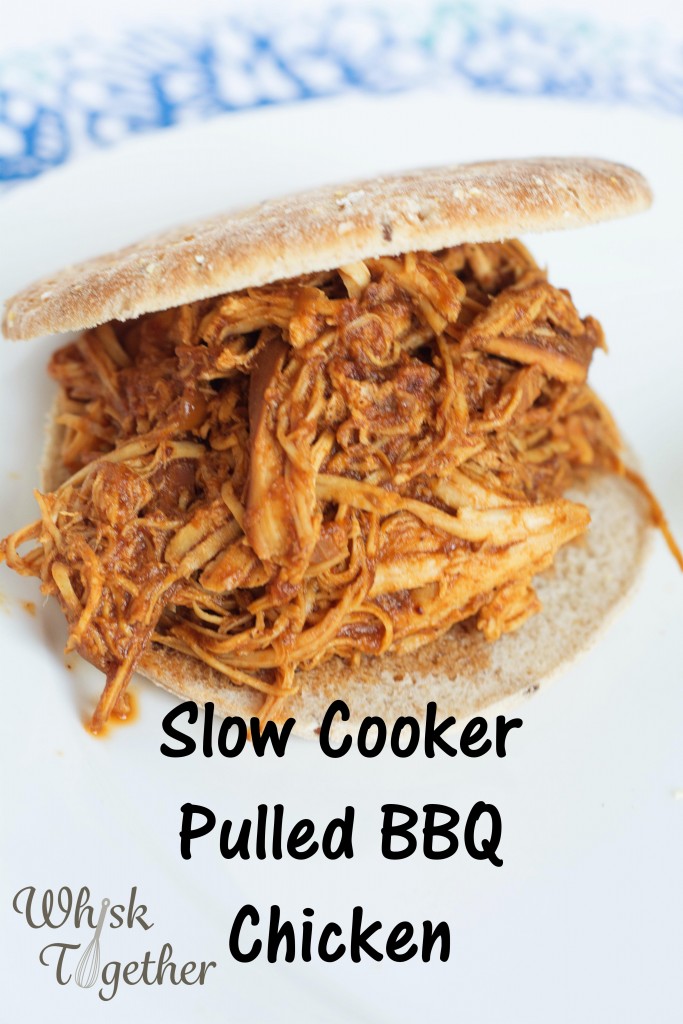 :
Mary Ellen P. Riley / Whisk Together
1 onion, finely chopped
½ cup (or about 1 small can) of tomato paste
5 tsp. chili powder
3 garlic cloves, minced
¼ tsp. cayenne pepper
1 cup ketchup
⅓ cup molasses
2 Tb. mustard
4 tsp. cider vinegar
4 tsp. hot sauce (or less for less heat)
1 tsp. liquid smoke
4 - boneless skinless chicken breast
salt and pepper
sandwich buns
Put all of the ingredients from onion through cayenne pepper in a medium microwave bowl. Pop it in the microwave for about 3 minutes. Stir once or twice before the three minutes is up and the onion should be a little soft.
Add this hot mixture to the slow cooker. Add the ketchup, molasses, mustard, and cider vinegar. Whisk to combine.
Add chicken to the top and nestle them in the sauce. Cook on low about 2-3 hours or until it shreds easily with a fork.
Whisk in the hot sauce and liquid smoke. Serve on buns.
BBQ sauce recipe adapted from America's Test Kitchen
Recipe by
Whisk Together
at http://www.whisktogether.com/2015/05/02/slow-cooker-pulled-bbq-chicken/