Cauliflower Mac and Cheese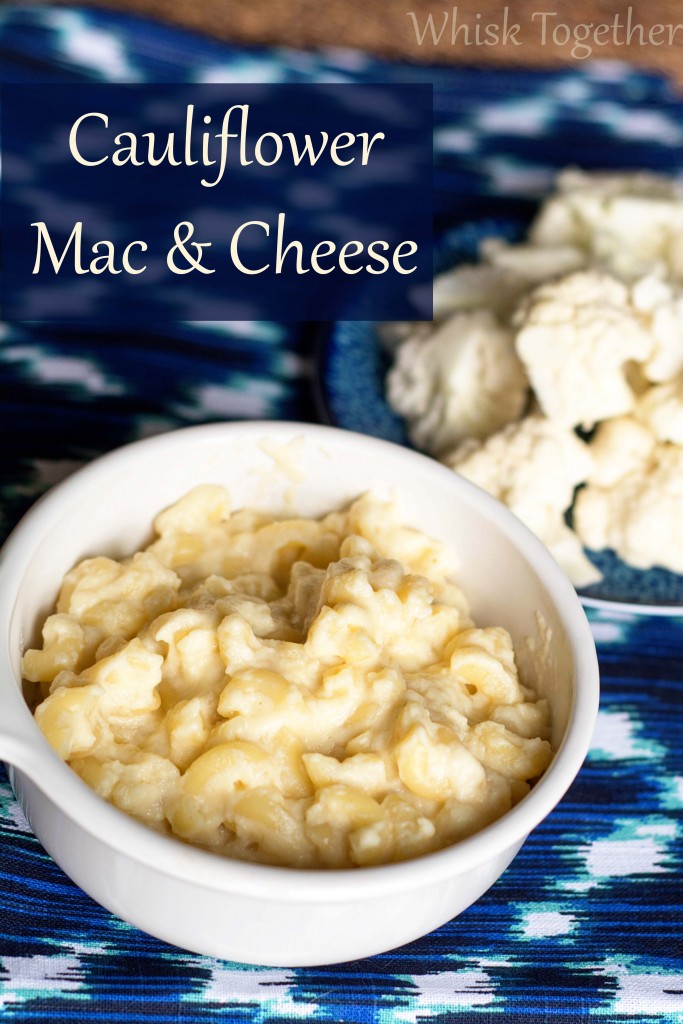 :
Mary Ellen P. Riley / Whisk Together
6 oz. elbow macaroni (1 and ¾ cups)
3 cups chopped cauliflower florets (about 8 oz/half a head)
1 cup low fat milk
1 and ½ cups shredded reduced fat cheddar cheese
1 Tb. grated Parmesan cheese
In a large pot, on medium high heat boil the milk and cauliflower together.
Put on the lid, turn the heat down to medium and simmer for 8 minutes. The cauliflower should be tender and a fork should pierce through it easily.
Put everything in the pot into a blender or food processor and turn it on until the mixture is smooth. Pour back into the pot and add only 1 and ¼ cup of the cheddar and all the Parmesan cheese.
While the sauce is cooking: In a medium pot, boil some lightly salted water. Add pasta and cook 6-7 minutes (or what the package says). Keep about ½ cup of pasta water and drain the rest.
Add cooked pasta to the cheese sauce you made. Add a little of the reserved pasta water to the sauce or as much or little as needed to make the sauce to how thick you want it. Heat through over low heat. Top with the rest of the cheddar cheese.
Serve with BBQ chicken, or add ground beef, or add chili for chili mac, etc.

Recipe from Food Network Magazine Jan/Feb 2014
Recipe by
Whisk Together
at http://www.whisktogether.com/2015/07/28/cauliflower-mac-and-cheese/