Chewy Molasses Ginger Chocolate Chip Bars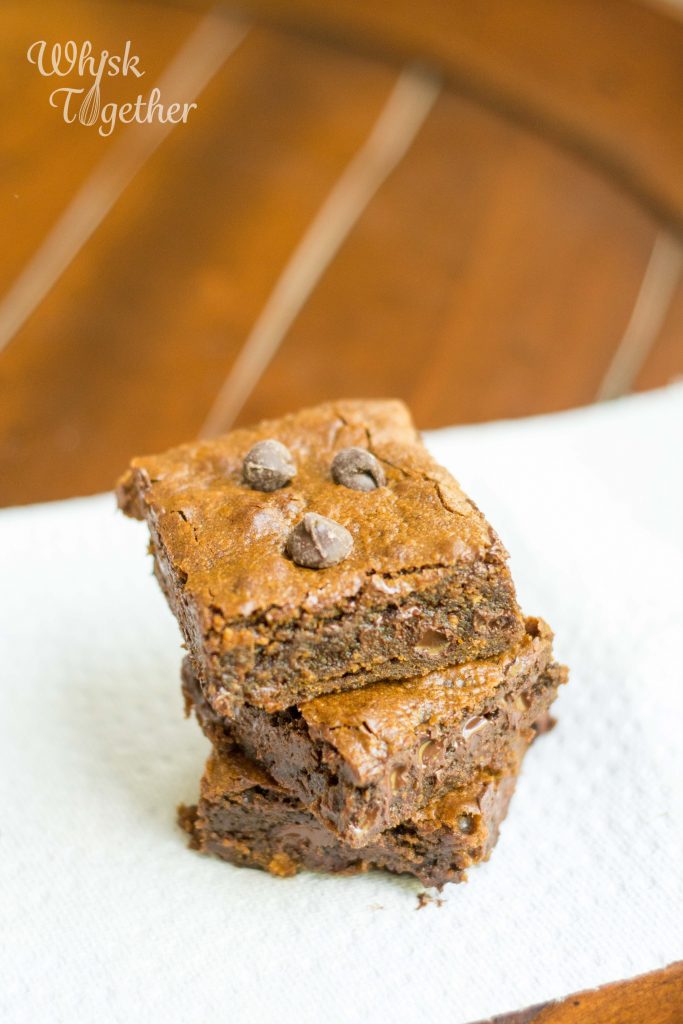 :
Mary Ellen P. Riley / Whisk Together
1 stick (1/2 cup, 4 ounces) butter, melted (or sub ¼ cup Greek yogurt and ¼ cup butter)
1 egg
1 cup light brown sugar
½ cup molasses (not black strap. Grandma's or Briar is fine)
1 Tb. vanilla
3 tsp. ground ginger
2 tsp. cinnamon
1 tsp. ground cloves
1 tsp. nutmeg
pinch salt
1 and ¼ cup flour
1 and ½ cups semisweet chocolate chips
Preheat oven to 350 degrees.
Spray a 8x8 or 9x9 pan with cooking spray or baking spray. For easy removal, line the pan with parchment or non-stick foil. That way you can lift the whole thing out of the pan after cooling.
In a great big microwave safe bowl, melt the butter. If substituting half Greek yogurt and half butter, still just melt the butter only.
Let that cool for just a few minutes so it isn't too hot and won't scramble the egg.
Add the egg and Greek yogurt if using. Stir well.
Add the brown sugar, molasses, vanilla, and spices. Stir well.
Now, fold in the flour until the batter just comes together. Leaving a few streaks of flour is fine.
Fold in 1 and ¼ cup of the chocolate chips. Leave a handful (1/4 cup) off to the side.
Pour the batter into the pan. Sprinkle the rest of the chips on top.
Bake 32-34 minutes. Let cool completely before cutting. I advise eating them the next day for more flavor.
Recipe by
Whisk Together
at http://www.whisktogether.com/2015/10/11/chewy-molasses-ginger-chocolate-chip-bars/