Fresh Homemade Apple Cider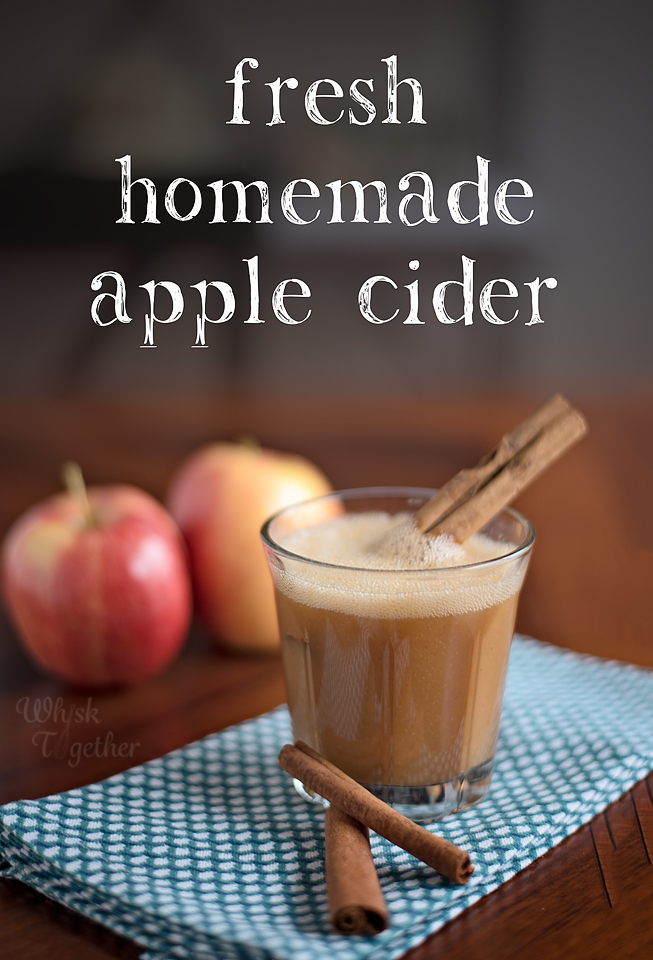 :
Mary Ellen P. Riley / Whisk Together
2 Gala apples, cut into 1" pieces
1 cup water
½ tsp. ground cinnamon
1 tsp. vanilla extract
1 Tb. honey
Add all ingredients to the high powered blender. Make sure the lid is on tight and secure.
Start the blender on 1 (low) and slowly increase to 2 or 3. Everything should like applesauce in less than one minute.
Increase speed to 9 or 10. Blend for about 3-5 minutes depending on how hot you want the apple cider. For my kids, I turned it off after about 3 or 4 minutes and the apple cider was warm and not hot.
Drink and enjoy!
If you do not like pulp at all, strain the cider through a fine mesh strainer.
Store in the refrigerator.
Recipe by
Whisk Together
at http://www.whisktogether.com/2017/01/14/fresh-homemade-apple-cider/